"

If your idea of Country music is less Florida Georgia Line and more "I Walk The Line," Arroyo Rogers has got you covered. Their music harkens back to a simpler time, but their lyrics have a 21st century twist. Hopefully a full-length album is just around the corner."
Based in the famous Joshua Tree, California, Single Wide is the band's first release in the form of this EP with seven songs. The music is stylistically deep in the then typical sound of the country movement of the sixties and seventies. Sure, that also Gram Parsons shows through, you just listen once "Three Sheets To The Wind"! And Emmylou Harris also seems to be singing along. And - Gram Parsons was not really a gifted good singer, even this timbre shines through, absolutely authentic.
      https://www.musikansich.de/review.php?id=20343
Kip Powell and Lisa Mednick Powell are the country duo Arroyo Rogers. Single Wide is their first release; a seven song EP in just over twenty minutes of self-titled songs. I like their emphasis on the classic c & w sound from the 60s, 70s, reminiscent of Cash, Jennings, and Kristoferson.
http://ungtro.com/recensioner/countryduo-som-jag-garna-hor-mer-av/
g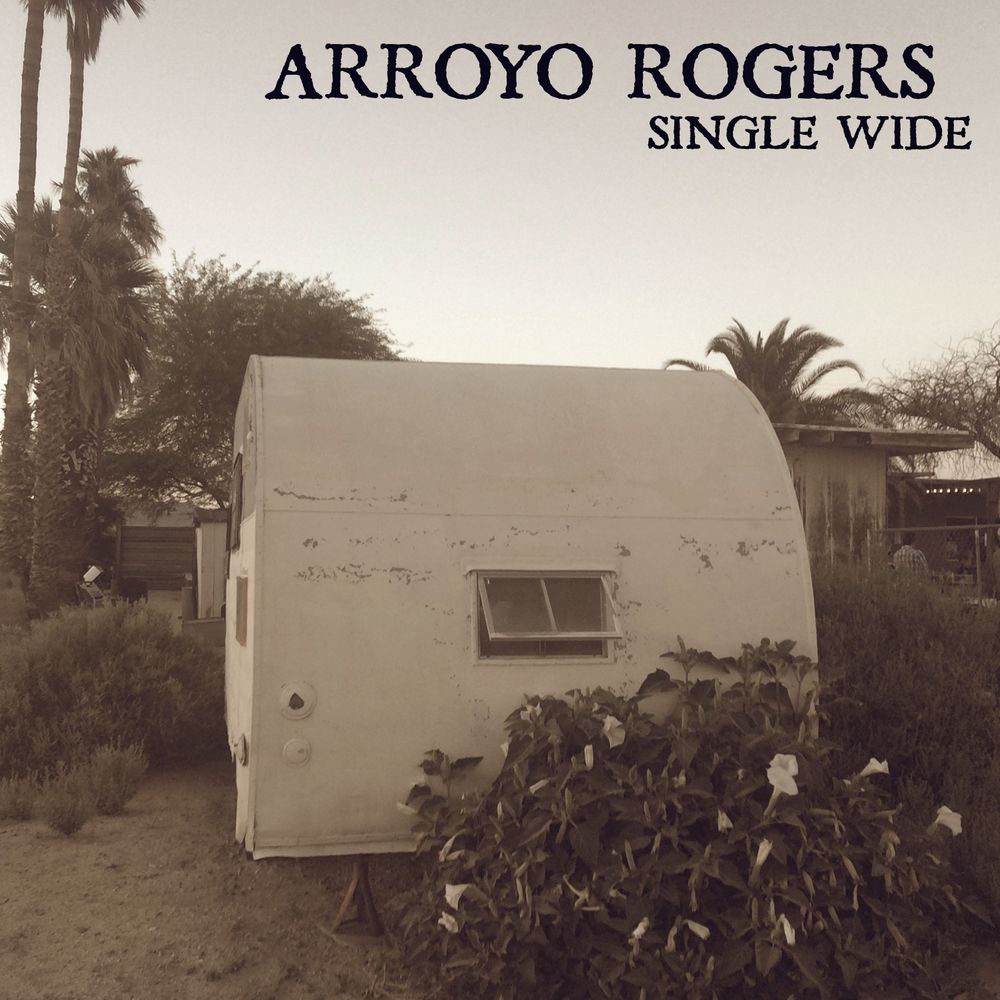 New 7 Song EP
released March 2019
available as CD and digital download
Press Photos